A CONTROVERSIAL REVIEW OF RAISING KINGS
"[Cory] Turner and [Kavitha] Cardoza seemingly got access to everything — except the one scene I wanted to hear most," writes Joe Williams in his review of "Raising Kings". But perhaps Williams' most fundamental critique is that the series seems to put a premium on journalists discussing issues among themselves "at the expense of students' and teachers' voices." Williams (who is African-American) also asks "whether a black reporter might have been able to provide additional insights, experiences, and even access."
However, in a series of Twitter messages, NPR education reporter Cory Turner took issue with thereview. "I resent, on Kavitha's behalf, the suggestion that a reporter of a different complexion might have been allowed to record the blow-up meeting," tweeted Turner. Turner noted that Cardoza talked her way into the room despite having initially been told to stay away.
Williams wasn't the only one to have thoughts about the series. "Having worked in schools not far from Ron Brown for years, I thought series was interesting but missed a lot," tweeted 50CAN's Chris Tessone. "Schools have tried similar models to Ron Brown High School even in Ward 7… [but there was] little historical context in the series."
While we're on the topic of restorative justice, check out this new Hechinger Report story: What Happens When A Regular High School Decides No Student Is A Lost Cause?
FAKE NEWS RETURNS TO EDUCATION

Salon version of false AlterNet story that went viral
Twisting a wishful Tom Toch quote in Tim Alberta's generally excellent Politico profile, someone named Chris Sosa at AlterNet came up with the story that Trump EdSec Betsy DeVos was on theverge of resigning from her post. Salon picked it up (see above).
And, though lacking any real evidence, the story went viral, pushed along by readers who hoped or wanted it to be true and advocates and journalists who knew better but just couldn't resist theclicks.
"Clearly, no topic is immune from the rash of fake news," observed Patrick "Eduflack" Riccards in an email, noting that smart readers noticed the lack of DeVos resignation coverage from EdWeek, Hechinger, or even the Washington Post's Valerie Strauss.
It's not that nobody tried to stuff the story. Journalists like BuzzFeed's Molly Hensley-Clancy and Chalkbeat's Matt Barnum attempted to debunk it. The 74 noted that progressive outlets that denounced fake news were now, well, running a fake story. Politico writer Alberta told a Michigan-based interviewer that his piece was being misinterpreted. Morning Education went a step further and denounced the resignation story in its newsletter.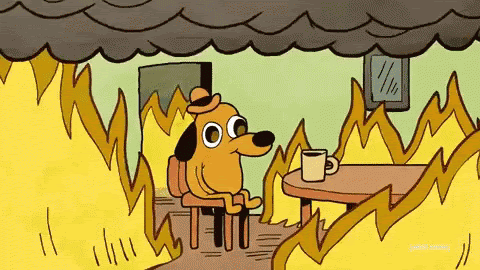 But none of it seemed to do much good, and most readers don't bother to check multiple sites to see if a story's true. Even if they had, they wouldn't have seen anything among national news outlets disconfirming the story. NPR, the Washington Post, NYT, etc. declined to step in even as the fake news spread among their readers. Eventually, both Salon and AlterNet corrected their stories.
This is fine, right?
BAD (AKA WRONG) NEWS
The initial, incorrect version of the Washington Post story that went out late last week.
What's the only thing that's worse than fake education news? Incorrect education news, combined with a reluctance to correct wrong information.
First, the Washington Post published a story on November 3rd claiming that teachers spend nearly $1,000 a year on supplies — money that might no longer be deductible under the Republican tax cut plan. But it quickly becomes clear that that their figure is wildly incorrect.
So they republish the story a few days later, albeit without indicating the correction anywhere but at the bottom of the piece — and without taking down or correcting the social media posts that had generated so many shares.
Even corrected, the Post story is still problematic. It fails to note that such proposals from the White House and Congressional leaders are almost always just opening bids, subject to enormous changes before they are ever enacted — if they make it that far. Context is your friend.
HOT TAKES
#METOO IN EDUCATION
 Education write Audrey Watters says she's waiting for #MeToo stories about sexual harassment and assault in education technology to surface. "I remember what happened when I tried to talk about this issue a few years ago," she writes, referring in part to rape and sexism allegations at an ISTE conference three or four years ago.
THREE DAYS WITH DEVOS
 "I spent three days on the road listening to each syllable she spoke and watching her every move," emailed Politico's Tim Alberta, who wrote the recent profile that was twisted into a fake resignation story, in response to a question about the challenges of covering the EdSec. "Yet wound up with very little in my notebook to bring her to life."
DESPERATE JOURNALISM
 "I love the concept of holding ed reporters accountable when they screw up and applauding them when they do well," wrote The Grade's new best friend Patrick Wolf, a professor at theUniversity of Arkansas who studies school choice (and wears a plastic Viking helmet in his Twitter bio). In particular, Wolf thought that the NYT story about DeVos's work schedule from last month was "desperate."
COLUMBINE IN HINDSIGHT
 "As of [Sunday's church shooting in Texas], Columbine is no longer one of the 10 worst mass shootings in US history," writes Columbine documentary filmmaker Michael Moore.
THE

 KICKER
An allegedly fake New York Times journalist who goes by the name Contessa Bourbon asked EdSec DeVos a question at a recent Brookings event, according to the Hollywood Reporter.
You can read all the back issues of The Grade's newsletter, Best of the Week, here. Don't forget to sign up while you're there.