Here's the web version of the weekly roundup shared via email on Fridays. Check it out. Sign up here if you want to be among the first to get it next time.
BEST OF THE WEEK
This week's best education stories, organized by topic:
LATEST NEWS
NYT: House G.O.P. Tax Writers Take Aim at College Tuition Benefits – https://t.co/3AUTEcyv8B
ABC News: After Maria, US schools get influx of Puerto Rican students https://t.co/40tRbMp8tu
LA Times: Why no children died during the Rancho Tehama school shooting https://t.co/pEbzh9GcSg
TESTING, COMMON CORE, STANDARDS
Chalkbeat: Common Core tests were supposed to usher in a new era of school comparison https://t.co/V5ndefvRGV
Hechinger Report: States will soon be free to transform standardized testing, but most won't http://pllqt.it/tMKVyA 
EdWeek: Even When States Revise Standards, the Core of the Common Core Remains http://ow.ly/DEGE30gEg4d
Boston Globe: Schools struggle to explain MCAS changes as parents receive scores http://ow.ly/aSQ030gEg0F
POLITICS
Chalkbeat CO: How Colorado's teachers unions claimed school board victories Tuesday https://t.co/elDfh7Y4oD
PoliticoNY: After a political rout, New York's wealthiest charter group searches for an identity https://t.co/w20aNP072q
The Economist: The $1m school-board race https://t.co/DkTSNycIij
DIVERSITY, INTEGRATION, SEGREGATION
Jackson Free Press: How Integration Failed in Jackson's Public Schools http://ow.ly/TXrC30gEfuA
Chalkbeat: As districts push for integration, decades-old rule could thwart them https://t.co/Ev2h3G8lgu
KUOW: Should wealthy PTAs have to share funds with poorer schools? http://ow.ly/m38C30gEcSV
OUTLETS AWOL AGAINST FAKE NEWS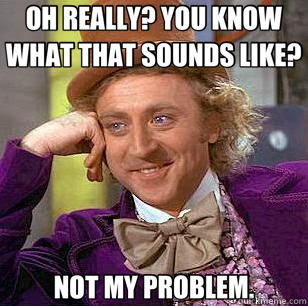 This week's column from The Grade takes a look at the media response to the DeVos resignation rumor, which went viral despite efforts to knock it down.
What happens next time, with a story that has more immediate impact on peoples' lives?
Trying to knock stories down via Twitter is probably not going to work, given the size and engagement levels on Facebook and Reddit. Journalists need to use CrowdTangle and other tools to figure out how and where a story is being spread.
Also, it's probably going to take newsroom-level action from media outlets, not just individual journalists, to make any difference. Most newsroom leaders don't seem to consider that part of their mission, however. According to a new API report, U.S. newsrooms are 'largely unprepared' to address misinformation online.
Only a couple of outlets (Chalkbeat, The 74, Morning EDU) stepped up on the DeVos resignation story. Even Education Week, the nonprofit media outlet dedicated to comprehensive coverage of K-12 education issues, was all but silent while the story was spreading across the Internet.
JOB OPENINGS & OTHER MEDIA TIDBITS

Education job open at WBUR Boston  http://ow.ly/r5aA30gEqlN
Chalkbeat Chicago job – Bureau Chief http://ow.ly/fd0u30gBzyF 
Alex Neason reminds us that CJR is doing a survey on reporting sexual misconduct in newsrooms. "Freelancers, stand by. We heard your feedback and have created a separate survey just for you."
Also: The Grade is looking for a social/digital wizard to help expand its reach, and contributors to write smart pieces about media coverage of education issues. DM @thegrade_ or email thegrade2015@gmail.com.
HOT TAKES
LOCKDOWN
"I really don't say this lightly: It is horrifying how close we came to an elementary school massacre in the United States today." – Washington Post reporter Mark Berman.
GOOD ONE EVA
"Trying to get in between a journalist and a story he wants to tell is like trying to stop a herd of stampeding cattle." – Eva Moskowitz quoted in a TNR review of her book http://pllqt.it/kRSuSK 
TRANSPARENCY FOR ALL
 "I guess Capital & Main read my piece; they disclosing their financial ties to unions now in their articles." – Peter Cook http://bit.ly/2yHNEn7 
A BIAS AGAINST THE POSITIVE?
 "I think journalists are attracted to this profession because we believe in its accountability… but I think that attitude may foster a bias against the positive." – former TIME ME Nancy Gibbs at a recent event  http://ow.ly/ne4330gDadW
THE KICKER
Business Insider: Scientists followed 5,000 genius kids for 45 years – here's what they learned about success http://nzzl.us/bWOEJDR 
You can read all the back issues of The Grade's newsletter, Best of the Week, here. Don't forget to sign up while you're there.